Hey Everyone,
Happy Thursday!  This weekend we get to honor all of the Dad's out there that in one way or another played a part in bringing us into this world.  This past weekend I was doing some manual labor and replacing my deck at my house.  Of course this project took me much longer than I expected and I mentally started to complain and I thought of my Dad.  The guy shingled our house, replaced porches, chopped wood, fixed any mechanical problem I presented him with, and worked more overtime than I'm sure he wanted to.   All that being said I never once heard him complain.  He had a can do, get it done, don't complain attitude and I'm thankful that he was able to pass some of that on to me (I mentally complained the last two days of that deck project).  In all seriousness, although you no longer have your power mustache, thank you for teaching me the value of hard work and getting after life, you'll always have a mythical status in my mind.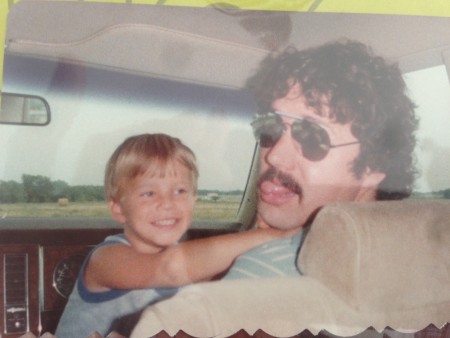 Enjoy this Father's Day Themed update.
Dr. Tony
1 Joke
One evening a little girl and her parents were sitting around the table eating supper. The little girl said, "Daddy, you're the boss, aren't you?" Her Daddy smiled, pleased, and said yes. The little girl continued "That's because Mummy put you in charge, right?"
2 Quotes
"I have mixed emotions when I receive my Father's Day gifts. I'm glad my children remember me. I'm disappointed they think I dress like that." – Mike Dugan
"Father's Day, when you get that lethal combination of alcohol and new power tools." – David Letterman
3 Things For Mind. Body, Soul
Mind--Go fishing, use some power tools, or spend the day golfing.
Body–We're all sitting more than we should, but this is a great routine:
Soul--Take 10 minutes to just breathe and see you how you feel after.  https://youtu.be/XGKnQN7zUmw