By: Dr. Ruhland
As a chiropractor, I believe that keeping fit and staying active go hand in hand with living a healthy, balanced lifestyle.
One of the activities that I enjoy most is powerlifting, and I'd love to take a few minutes to tell you about the benefits!
Powerlifting 101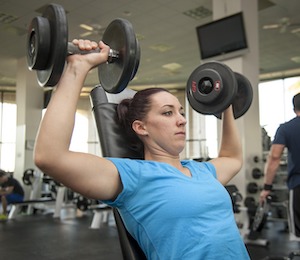 Having competed in bodybuilding contests in the past, I can tell you that body building and power lifting have changed my life for the better. It's truly an incredible, whole-body workout that not only helps you achieve your fitness goals, but allows you to feel better mentally and emotionally.
Powerlifting involves three difference focuses—squatting, dead lifts and bench presses. Training involves a lot of heavy lifting for roughly 1-1.5 hours each session, six days a week. While it might seem like a lot to get started with, once you dive in, it'll soon feel second nature to you.
Getting Started
If you have an interest in power lifting, consider these three steps:
1. Find a reputable trainer who can help you learn the correct posture and moves using free weights. Personally, I believe working out with free weights will help you accomplish your goals much better than a workout machine. Getting initial help from a trainer will help you feel more confident and avoid injury risk.
2. When you're getting started and lifting heavier weights, make sure you have a spotter who can help you. Safety first!
3. Consider making regular chiropractic a part of your routine. I love to incorporate chiropractic care into my powerlifting routine, regularly getting adjusted by other doctors in the practice one to three times each week. In fact, a friend of mine and myself were facing a similar injury at the exact same time—I got adjusted every day for a week and was ready to hit the gym. He, however, was sidelined for nearly a month. The difference was chiropractic care!
Interested in Learning More?
Whether you're looking for advice on how to step up your fitness program or are simply wondering how you can feel better naturally, our practice would love to invite you to schedule a visit. We look forward to helping you achieve your goals in health!