We're excited to share with you some news about Dr. Nick!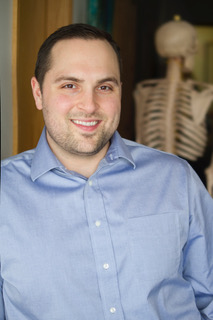 Our practice family is growing! In the last six months, two baby boys were born. Two more are on the way, including Dr. Nick's. He and his wife Nora are expecting a baby boy who is due April 14. From finding out about the pregnancy to the first kick, Dr. Nick has enjoyed this exciting time. He's been having a great time getting their home ready for their baby. Dr. Nick is also the proud father of his stepson Ronan, who will turn 8 in April.
Thrilled to Be the Big Brother
When told that he would be a big brother, Ronan reacted exuberantly on a home video. "It's something we will never forget." Ronan is looking forward to reading to his baby brother every night and just overall excited to be his older brother.
Helping His Wife Through Chiropractic
"As a chiropractor, I'm able to help Nora battle through some biomechanical changes. These include low back discomfort." Dr. Nick is trying his best to help her feel good throughout this second pregnancy of hers.
He also will be looking to his wife for assistance. "As Nora has been through this before, I'm going to be leaning on her quite a bit for advice and guidance." In particular, Dr. Nick is nervous about the non-communicative stage where he'll be trying to determine what his baby needs. Sleep deprivation is also something he knows he will encounter.
Being a Part of a Tight-Knit Practice Family
In addition to having his own family, Dr. Nick enjoys being part of our practice family. He did his residency here and has bonded with our core group of employees. "They've seen me from starting here to meeting my wife to getting married to now buying our first house and having our child." Dr. Nick has enjoyed having their support through good times and bad. He and his colleagues enjoy getting together, going on outings and participating in team building activities.