Please help us welcome Dr. Alex Nealy D.C to Wellness Revolution! We are excited to add another associate doctor to our team and with her expanded knowledge and experience we think she is the perfect fit for our patients needs.
INTRODUCING DR. NEALY – Biography:
Dr. Alexandria Nealy attended and earned her Doctorate of Chiropractic degree from National University of Health Sciences in Lombard, Illinois, and earned her undergraduate degree in kinesiology, with a minor in education from Hampton University, in Hampton Virginia.
Dr. Nealy has always wanted to pursue a career in a health related profession due to her affinity for health and wellness. She chose the chiropractic field specifically, because as an athlete she  has struggled with various injuries and is very familiar with how frustrating an injury is for anyone. From her own experiences with chiropractic physicians, she discovered the wide range of benefits that patients receive from a completely natural approach. Alex endorses the idea of helping people achieve health naturally, with minimal use of medication and/or surgery.
Professionally, she takes pride in managing a variety of physical conditions, manipulating the spine as considered necessary, and making recommendations about exercise, diet and lifestyle. Dr. Nealy has training in Mechanical Diagnosis and Therapy Mckenzie Method, Pin and Stretch Technique, Motion Palpation, and Instrument Assisted Soft Tissue Mobilization.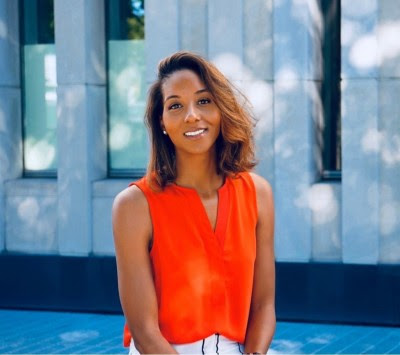 I hope everyone has been staying safe, healthy, and as sane as possible during this unpredictable time. But in the meantime, I hope you enjoy 1 joke, 2 quotes, and 3 things you can do for your mind, body and soul.
 (Corny) Joke –  Why couldn't the pony sing the lullaby? … she was a little horse 
"When you change the way you look at things, the things you look at change"  – this quote is a quote that I try to live my life by. It simply means that sometimes when you change your perspective on things, you can change your perception of the situation.
"

You miss 100

% of the 

shots you don't take

." – Michael Jordan
As new measures have restricted movement in an effort to reduce the number of people infected with COVID, more and more of us are making huge changes to our daily routines.
Mind

 – For your mental health (and sanity) 

minimize your newsfeeds.

 Try to reduce how much you watch, read or listen to news that makes you feel anxious or distressed. Seek the latest information at specific times of the day, once or twice a day if needed. 
Body

 – Take short active breaks during the day. Short bouts of physical activity can add up to the weekly recommendations. Dancing, playing with your kids, and doing chores such as cleaning and gardening are other ways to stay active at home.
Soul

 – Since I began incorporating meditation into my routine, I've mostly relied on apps to guide me. There are countless YouTube channels that offer guided meditation as well as music to accompany moments in stillness.  One app called BREETHE, recently launched a full collection of meditation sessions called Inner Wellness During Coronavirus. These meditation modules help address concerns during this time, and they are all downloadable for free!