Welcome to Our Neuropathy Program
Here at The Wellness Revolution we offer in-person and virtual options for you to learn about our neuropathy program and how we can potentially help you. Join us for your FREE informative webinar or seminar discussing neuropathy, current treatments, and natural remedies.
What you will learn:
Root neuropathy causes
Current treatment modalities
Non surgical interventions
Medication free solutions
Meet Dr. Nick Scanio
Doctor of Chiropractic | Neuropathy Board Certified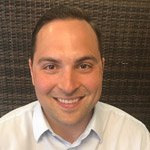 Dr. Nick attended the University of Illinois at Champaign-Urbana, graduating with a Bachelor of Science in Biology and Chemistry. He then moved on to Palmer College of Chiropractic in Davenport, Iowa to earn his Doctor of Chiropractic. During his time there, he participated in the college's Clinic Abroad program and traveled to Ilheus, Brazil, providing care for people there.
To provide the best care for his patients, Dr. Nick has also achieved additional certifications in
Full body Active Release Techniques®
McKenzie Method®
Dry needling
Neuropathy Board Certified
In his free time, Dr. Nick likes to spend time with his friends and family. He's been a volunteer coach for local teams and looks forward to continuing his involvement in the Evanston community.
What Happens After the Event?
We will get you scheduled to come in for a complimentary consultation with our Healthcare Educator Ben Hamparian and a $49 exam (over $100 in savings) with our Neuropathy Board Certified Doctor Nick Scanio. You will be taken through our comprehensive exam where we evaluate you structurally, neurologically and metabolically. Through this process our practitioners will be able to provide the personalized approach that you will need to get you on the path to healing.
Do I Qualify?
If you have been diagnosed with Neuropathy there is a good chance that you may benefit from our program. Even if you have not had a previous diagnosis of neuropathy and you are experiencing numbness, tingling, poor balance, stabbing pain, loss of sensation or muscle weakness you may find the relief that you have been searching for. We cannot determine if you will benefit from the program until your comprehensive exam has been completed.
How Much Does the Program Cost?
The cost of our personalized programs vary from patient to patient and will depend on your exam findings and discussion with your provider. Rest assured that all of our programs can be customized to fit your financial needs.
Does Insurance Cover the Program?
Your health insurance may cover a portion of the cost of the program. We will not know the full amount until a personalized treatment plan has been created for you. We accept most insurances and can verify your benefits as a courtesy once you are an established patient.
Not Ready to Join Us in Person or Virtually? Request More Information Below.