Chiropractic Care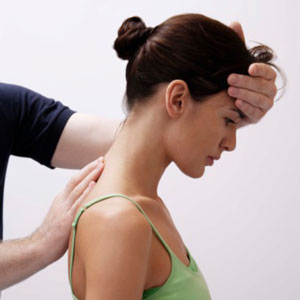 A mobile spine is a healthy spine. Today, we sit at a computer for hours a day, resulting in a back that's stiff and a body that's more prone to pain and injury. The goal of all of our chiropractors is to keep you moving with a body that functions optimally. If your spine is out of alignment, or if your body isn't in balance, we work to correct it. We'll give you the tools you need to stay healthy and active.
The Benefits of Chiropractic Care
There are numerous advantages to receiving our natural form of health care. You'll feel better and have a greater range of movement, sleep better and have a general sense of improved well-being. At Wellness Revolution, you know you're making a positive change in your health, and you'll often see immediate effects.
Who We Help
The many conditions we treat include, but are not limited to:
Ankle pain
Carpal tunnel syndrome
Headaches
Knee pain
Low back pain
Neck pain
Plantar fasciitis
Sports injuries
Keeping Your Comfort in Mind
Our chiropractors utilize multiple techniques for your chiropractic adjustments, including the Palmer Package, Active Release Techniques®, the McKenzie Method® and dry needling. We have extremely gentle methods which also may include working on the soft tissue of your body as well.
Digital X-ray facilities are located on-site. Contact us today to get started on restoring your health!
---
Chiropractic Care Evanston | Wellness Revolution