Spinal Decompression in Evanston
Non-Surgical Treatment for Relief of Chronic Back Pain
If you suffer from chronic back pain you know how disruptive it can be. Spinal Decompression is a non-surgical, drug free alternative to help alleviate or eliminate your back pain.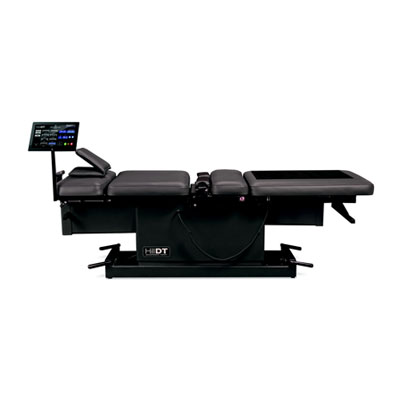 Our main goal is to provide immediate pain relief and to promote long lasting relief from:
Herniated or Bulging Discs
Chronic Low Back and Neck Pain
Degenerative Disc Disease
Facet Syndrome
Numbness in arms or legs
Spinal Stenosis
Sciatica
Degenerative Joint Disease
Radiculopathy
Post Laminectomy Syndrome
How Spinal Decompression Works
Our state of the art spinal decompression tables combine gentle traction with individualized treatment protocols to create space between your intervertebral discs. This gentle traction creates the ability for disc material to retract back to its proper position between your vertebrae thus relieving pain from herniated and bulging discs. Spinal decompression therapy also promotes increased blood flow to your spine that encourages and promotes cell renewal, tissue repair, and long-term healing.


Request More Information Below
---
Spinal Decompression | (847) 869-1773