Dr. Sonia Szawdyn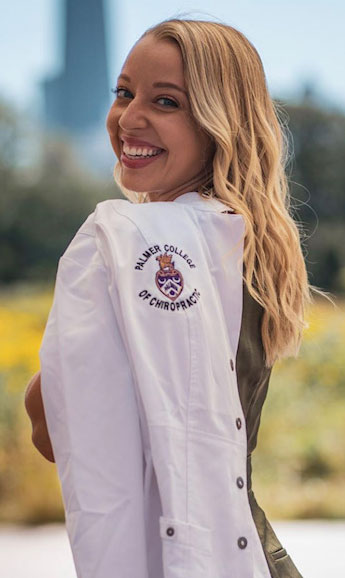 Dr. Sonia attended Loyola University Chicago and graduated with a Bachelor of Science in Exercise Science. After graduating Loyola, Dr. Sonia joined our team at The Wellness Revolution as an office administrator and quickly discovered her passion for chiropractic. Dr. Sonia graduated Magna Cum Laude from Palmer College of Chiropractic in Davenport, Iowa.
At Palmer, Dr. Sonia enhanced her education by taking elective courses and seminars that allowed her to learn movement treatments and soft tissue therapies, in addition to her regular coursework. Her training includes chiropractic adjustments, Motion Palpation Technique, Trigger Point Therapy, Instrument Assisted Soft Tissue Mobilization, Part A completion of the McKenzie Method, and active care rehabilitation.
Outside of work, Dr. Sonia enjoys weightlifting, yoga, traveling, attending music concerts, exploring new food spots in the city, and spending time with her family, boyfriend, and friends.
---
Dr. Sonia Szawdyn | (847) 869-1773